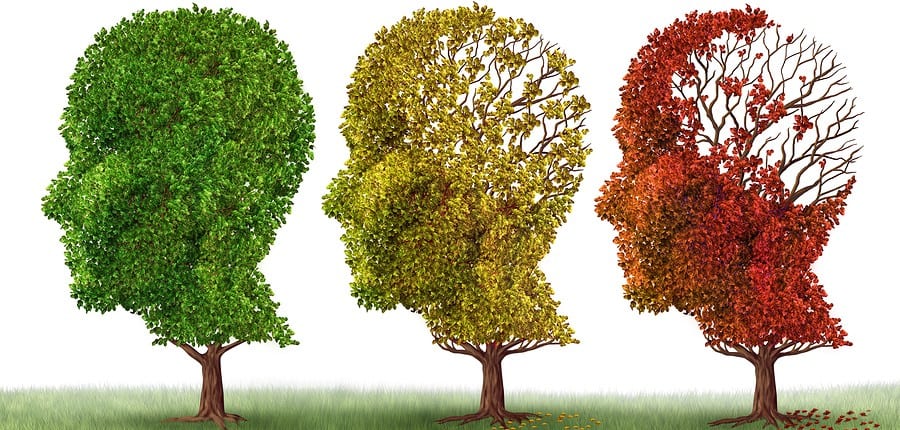 Alzheimer's disease, Parkinson's disease and multiple sclerosis
Neurological diseases are a common cause of disability and life-threatening critical health conditions. Over the last 25 years, they have been the leading cause of disability-related loss of life years worldwide according to the DALY ("disability-adjusted life years") concept.
Alzheimer's disease is the most common neurodegenerative disease overall and is mainly characterised by the dementia associated with it. Approximately 2 million Alzheimer's patients live in Germany, and it is assumed that at least 50 million people worldwide are affected (as of 2018, Deutsche Alzheimer Gesellschaft e.V.). People over the age of 65 are particularly at risk with increasing age. Due to the reduction of cognitive abilities in the context of dementia, patients are often dependent on a great deal of help, so that cases of illness have far-reaching economic and also social effects in the patient's environment and beyond.
Read more about the immuno-infrared sensor we developed for the early detection of Alzheimer's disease in this publication published in the journal BIOspectrum, Publication.
The fastest growing neurological disease is Parkinson's disease. In Germany, the total number of Parkinson's patients is currently estimated at about 400,000 with very high prevalence in the age group between 70 and 80 years. As part of the neurodegenerative process involving the loss of dopamine-producing and other nerve cells, motor functions in particular decline over time.
Multiple sclerosis (MS) is a chronic inflammatory disease of the central nervous system that affects more than 250,000 people in Germany. Neuroinflammatory demyelinating processes trigger various neurological symptoms such as visual and sensory disturbances or motor impairments, which occur in relapses and typically start in young adulthood. In young people, MS is the main cause of permanent disability. Neurodegenerative processes are also observed in the course of the disease, leading to a progressive loss of nerve cell function and increasing disability, although relapses become less frequent. The transition to this progressive phase of the disease often leads to significant disability with wheelchair use.
For all the diseases described, Alzheimer's, Parkinson's and MS, early recognition of the disease is essential in order to adequately initiate the appropriate drug and non-medicinal treatment procedures (physiotherapy, occupational therapy).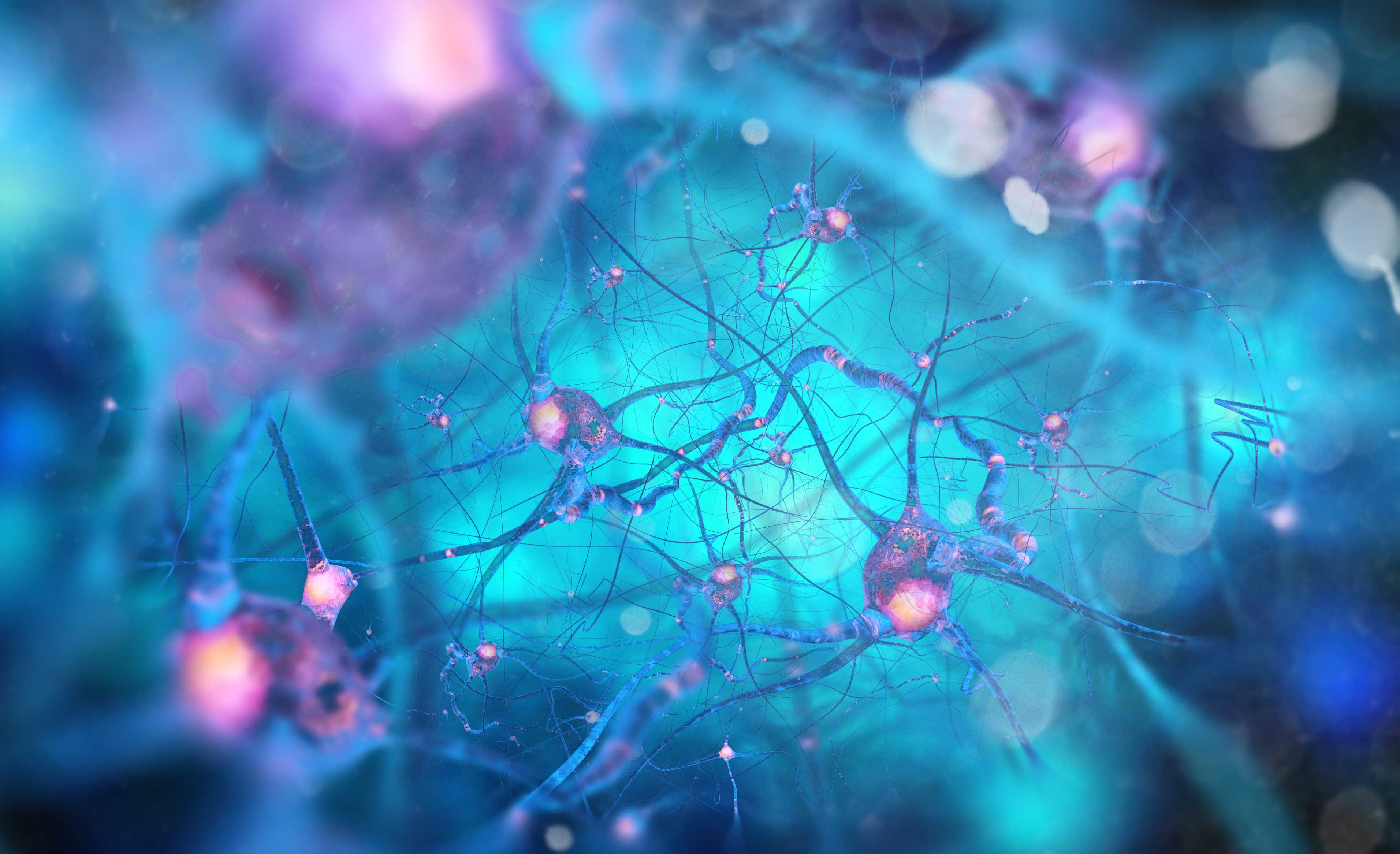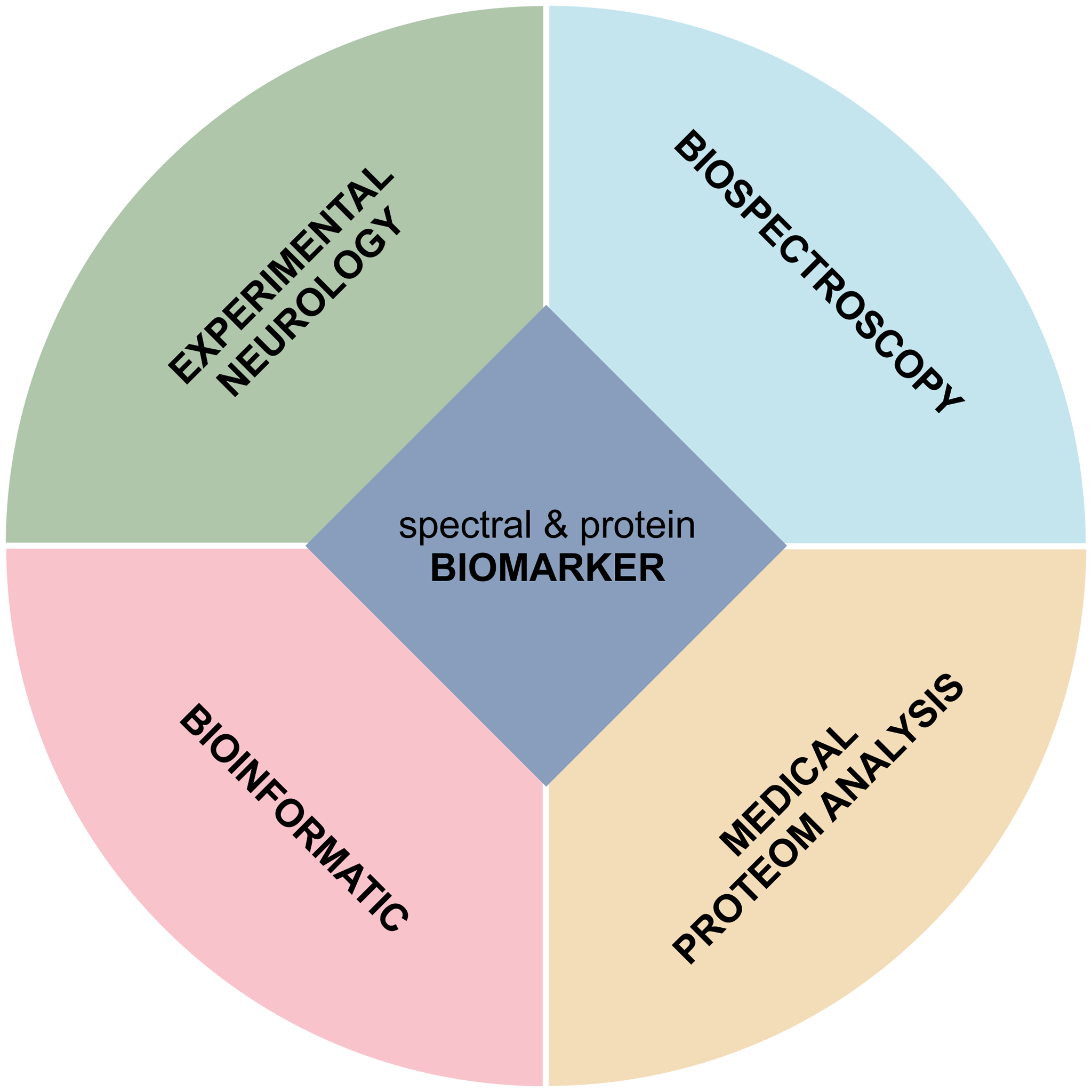 The key to successful therapy: early biological diagnosis of the diseases
In case of an early diagnosis of the diseases, patients get early answers to questions on how to best treat the diseases. For MS, many effective therapies already exist and should be used early. For Parkinson's and Alzheimer's, symptom-relieving therapies are available and should be used early; causative therapies are currently being developed at full speed by many research institutes. There is a consensus among leading researchers that the earliest possible diagnosis of the diseases is essential to effectively initiate treatment strategies.
Detection of a prodromal, clinically asymptomatic stage is becoming increasingly relevant as better targeted treatment options for neurodegenerative diseases become available. Used early, such diseases could be slowed down. To achieve this, the identification of reliable biological markers is a crucial step.
Our contribution: Development of innovative methods for early diagnosis
Currently, the available methods for early diagnosis, especially of Alzheimer's and Parkinson's disease, are insufficient. Our goal is therefore to develop procedures in the multidisciplinary environment of PRODI that enable or strengthen the early diagnosis of Alzheimer's, Parkinson's and also MS. These methods are based on the analysis of proteins associated with the disease, such as amyloid-β (Aβ), tau or alpha-synuclein in body fluids. In addition to developing specific protein and spectral biomarkers for (early) diagnosis, we are also working to better understand the diseases at the molecular level. In this way, we not only want to improve diagnostics, but also better evaluate the effects and efficacy of new curative drugs.
Learn more about our specific contributions to the diagnosis and understanding of neurodegenerative diseases: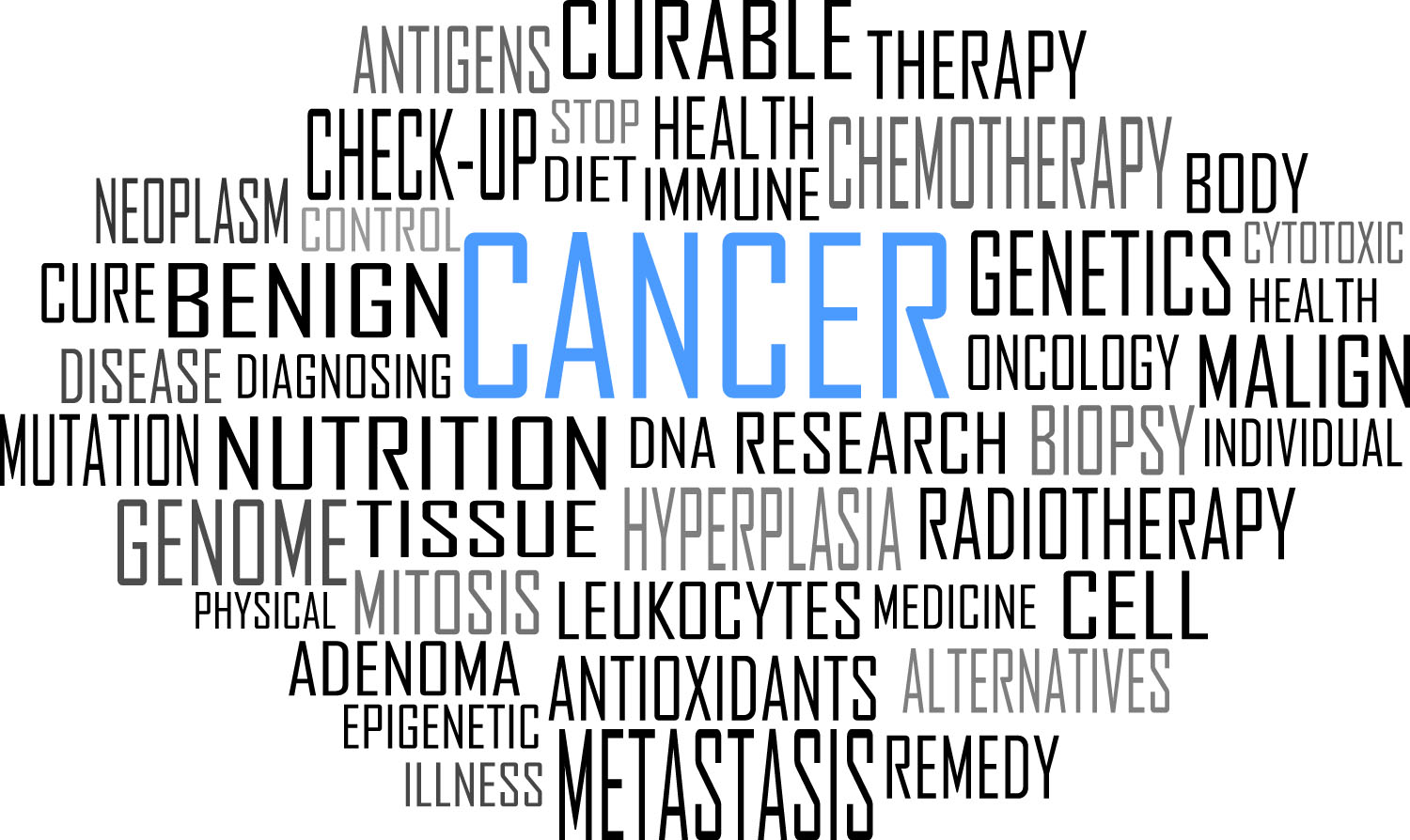 Oncological diseases in Germany
In Germany, about four million people live with a cancer diagnosis and about 500,000 new cases are diagnosed every year (as of 2016, Centre for Cancer Registry Data of the Robert Koch Institute); the trend is rising, as the risk of developing cancer is also increasing with a steadily growing life expectancy.
Nowadays, a diagnosis of cancer no longer necessarily leads to death. Whereas at the beginning of the 1980s only about one third of all people affected by cancer survived, today it is already one in two. This is mainly thanks to courageous researchers in the field of basic research, early detection, precise diagnostics and therapy.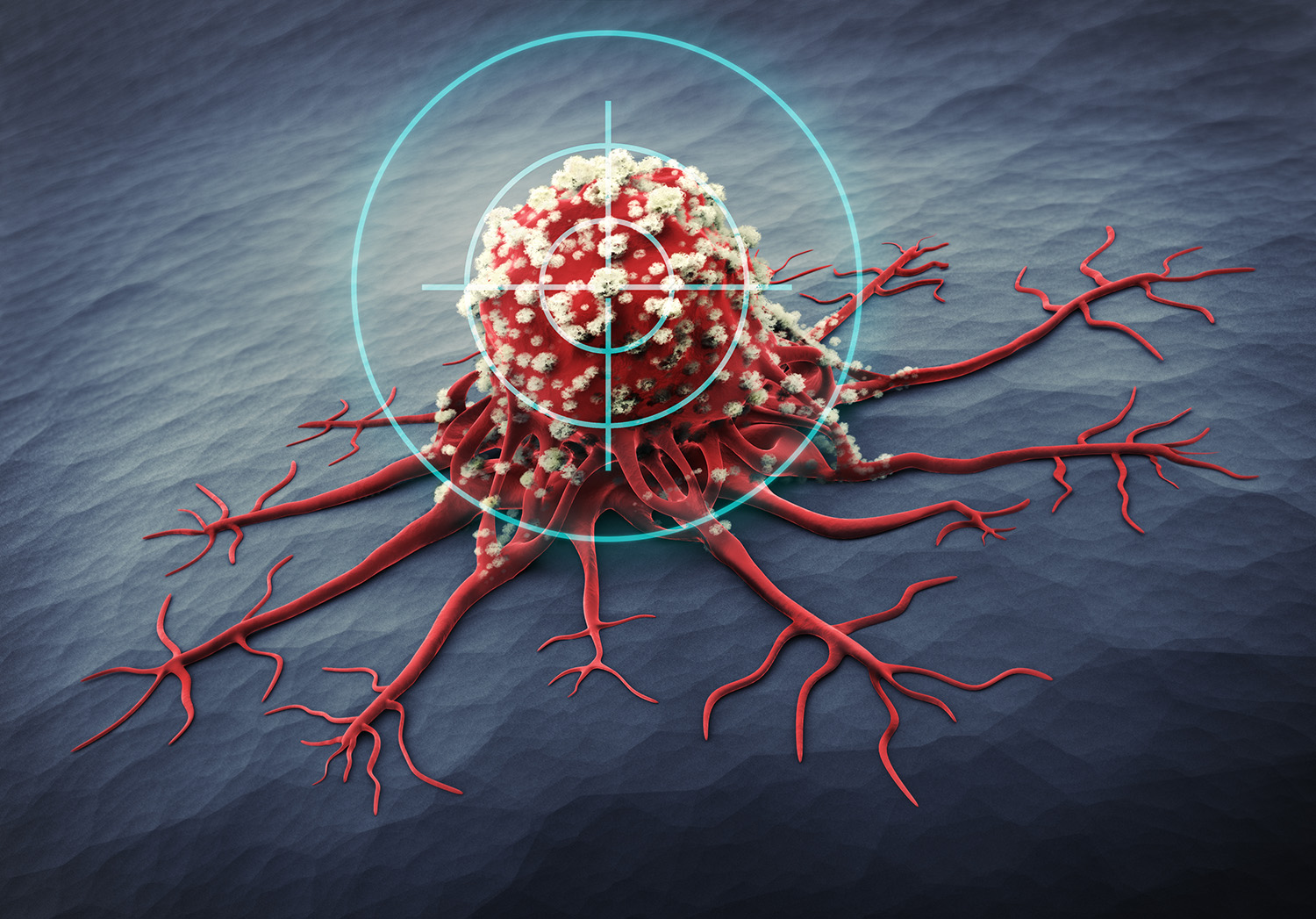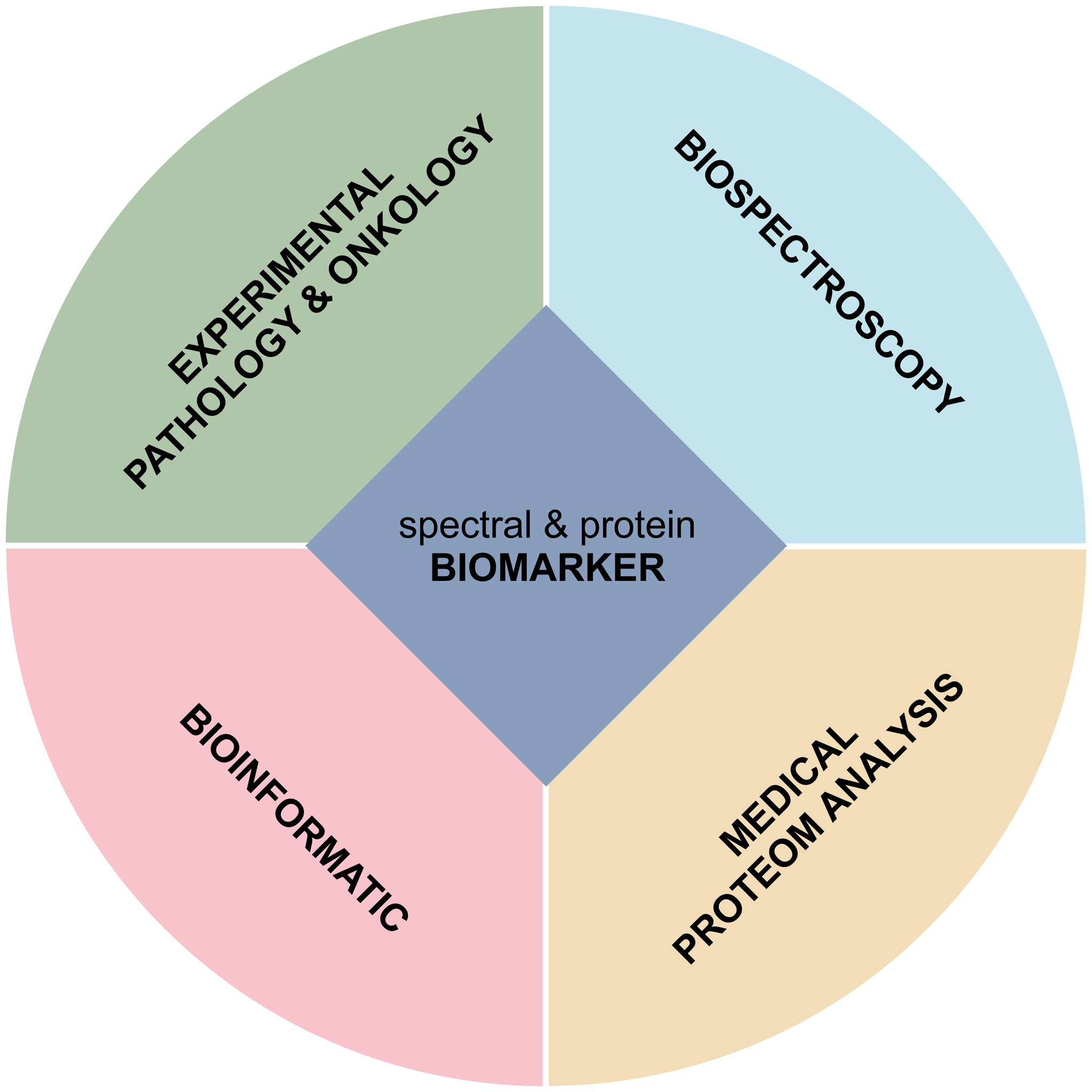 The goal: targeted, personalised cancer therapies
This progress has been achieved by improving the therapy options, which today are often individually tailored to the respective patient and promise a higher chance of cure. Whereas in the past, only surgery, chemotherapy and/or radiotherapy were usually considered as therapy options, nowadays cancer drugs with novel modes of action are used in many cases. By using antibodies, for example, tumour cells of an advanced colorectal carcinoma (stage IV) can be marked in such a way that the cancer cells are attacked by the body's own immune system. In this way, the tumour can be fought very gently for the patient. This is made possible by precise, personalised diagnostics.
Read more about the label-free digital pathology approach we have developed in this publication published in the journal Quantum Technologies in NRW, Publication.
Early diagnosis is particularly important in the case of cancer. The earlier the cancer is detected, the better the chances of cure.
The key: cancer diagnostics – our contribution
At the Centre for Protein Diagnostics, our ambition is to improve cancer diagnostics. We want to achieve this improvement through a deeper understanding of the different cancers and, as a result, more precise diagnostics. To this end, we develop new diagnostic methods in a multidisciplinary environment in order to enable the most gentle, precise and health-promoting therapeutic decision for the patient.
Learn more about our specific contributions to the understanding, diagnosis and molecular therapeutic approaches of cancer: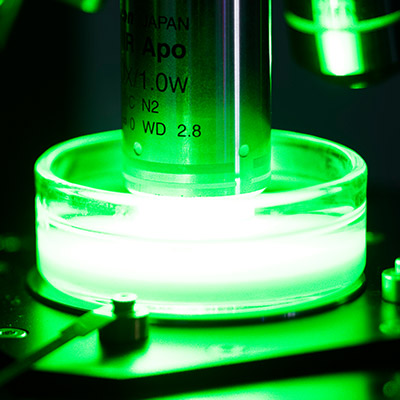 In the Biospectroscopy competence area, non-invasive vibration spectroscopic methods are used and further developed to characterise tissue, cells and body fluids.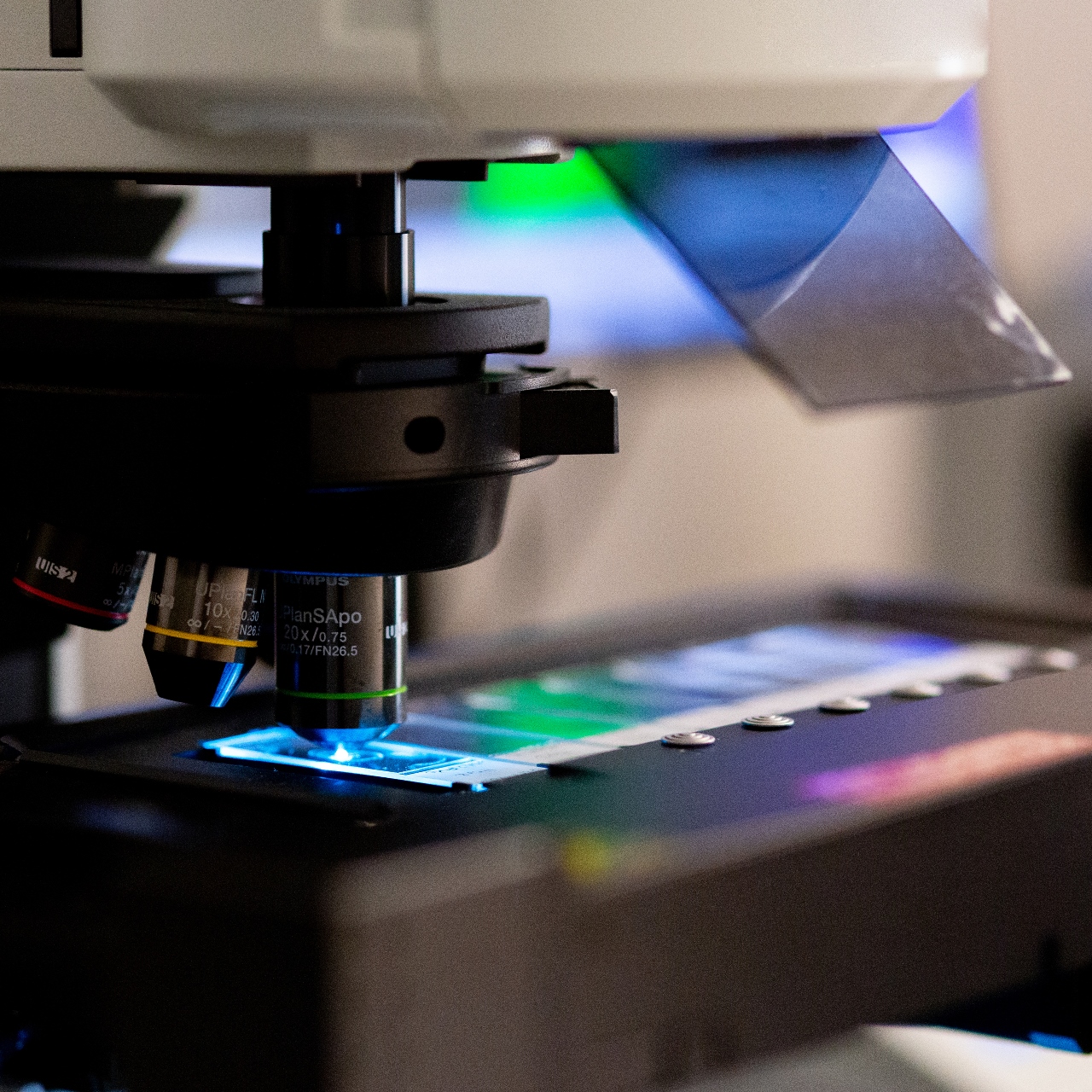 Experimental clinical expertise in the field of pathological, oncological and neurological research is brought together in the competence area of experimental medicine.
Medical proteome analysis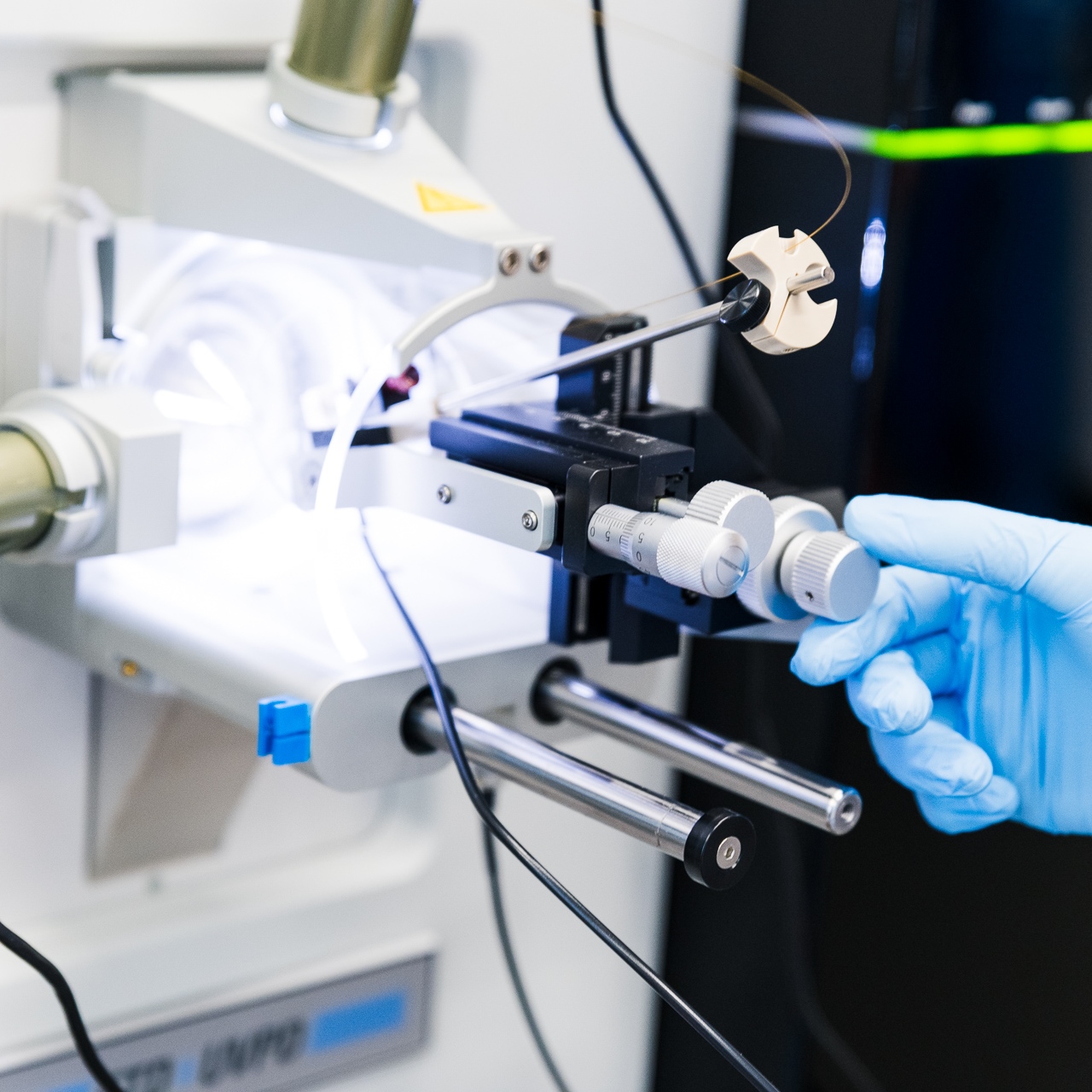 In the Medical Proteome Analysis competence area, mass spectrometry-based and proteomics technologies are used and further developed for the characterisation of tissues, cells and body fluids.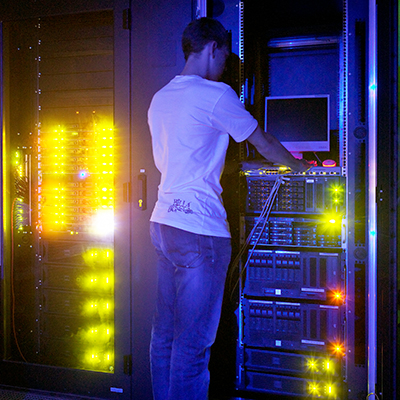 In the bioinformatics competence area, cross-platform data analysis and development of new bioinformatics approaches takes place. It builds the bridge between genome, transcriptome and proteome.